Health service chiefs have promised some 7,000 extra beds in England to tackle increased demands.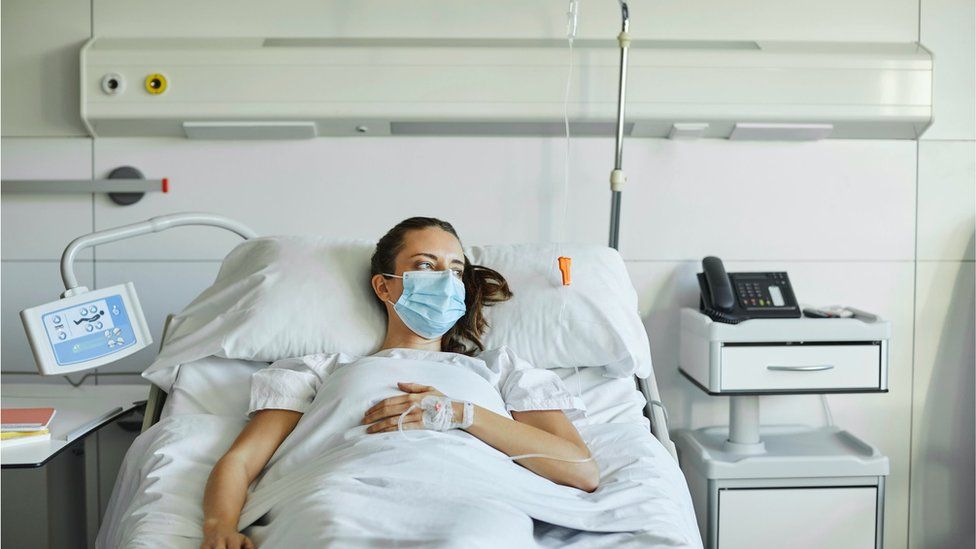 England's health chiefs say they will create an extra 7,000 beds to tackle "substantial" pressures this winter.
It comes after government scientific advisers warned that "high numbers of beds may be needed for respiratory patients".
The extra beds will include more temporary units at hospital sites and 2,500 "virtual ward spaces" with patients monitored at home.
The NHS is already facing intense pressure.
According to official figures for July, nearly 30,000 patients waited more than 12 hours to be admitted to hospital.
July also saw the highest number of ambulance callouts for life-threatening conditions since records began, and only 40% of patients were able to leave hospital when ready to do so.
NHS chiefs say this could be the first winter where there is likely to be combined pressures from Covid and flu.
There are around 91,000 adult beds in general wards in England.
'Combined pressures'
More call handlers working on NHS 111 and 999 calls to deal with higher demand
Mental health professionals deployed to 999 call centres for patients with mental health concerns
The NHS working more closely with social care so people can leave hospital safely and promptly
Health and wellbeing coaches available for patients at some GP practices
Professor Sir Stephen Powis, NHS national medical director said: "Winter is always a busy period for the NHS, and this is the first winter where we are likely to see combined pressures from Covid and flu, so it is right that we prepare as early as we can for the additional demand that we know we will face."
He added: "As ever, it is vital that the public continues to use NHS services in the usual way, including using 999 in an emergency and using NHS 111 online for other health issues.
"And when the time comes, book in for your Covid and flu vaccines if you are eligible."