People should look out for unusual rashes, fevers and swollen glands, London's public-health director says.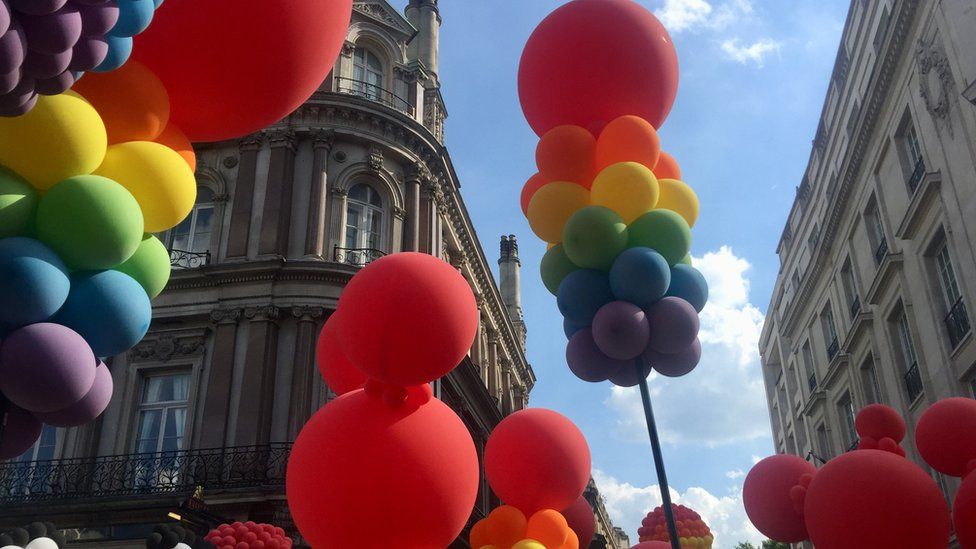 London's top public-health doctor is urging anyone with monkeypox symptoms not to attend Pride events this weekend.
Prof Kevin Fenton said people needed to watch out for unusual rashes, blisters, fevers and swollen glands.
Most are in London, with men who have sex with men most affected.
Close contact
Monkeypox is in the same family of viruses as smallpox but much less severe.
The virus has not previously been described as a sexually transmitted infection but can be passed on by close contact.
Anyone can catch it – but experts say chances of infection are low.
The virus has been around for years, mostly in remote parts of Central and West Africa. The most recent outbreak is unusual.
In recent months, there have been cases in more than 25 countries outside this region, including many in Europe, with the highest levels in the UK.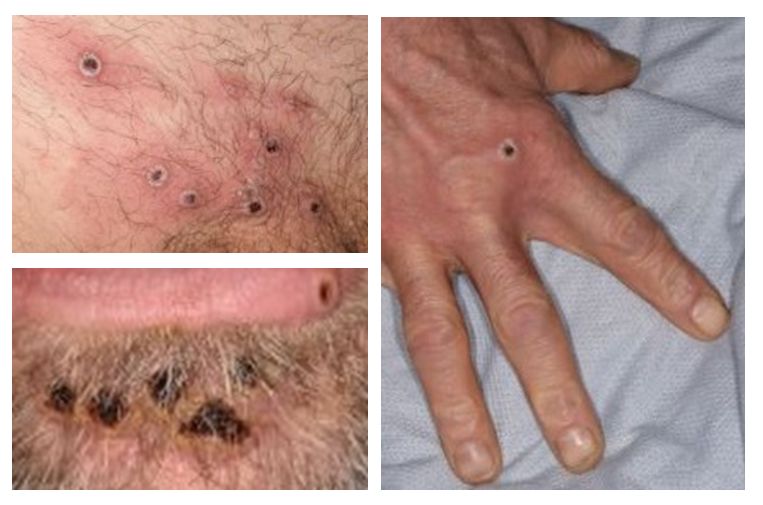 It was time for clear messages, Prof Fenton told BBC News.
"If you think you may have monkeypox – blisters, fevers, swollen glands – please do not go out over the weekend," he said.
"Stay at home and contact NHS 111 or your local sexual health service for advice."
Prof Fenton expects a further rise in cases in coming weeks as it can take time for symptoms to appear.
Dan, who caught monkeypox at the start of June, wants more people to be aware of the virus.
"I never thought it would be something that I would get," he told BBC journalist Nick Raikes.
Dan said he had felt tired and nauseous before developing "blister spots", which spread across his genitals and lower body, becoming very painful.
Before having the virus, he had not realised how severe it could be.
The symptoms usually clear up within weeks – and the risk to the general population is low – but the virus can be more severe in those particularly vulnerable.
Health-protection teams are monitoring people who have come into close contact with confirmed cases and are at high risk.
They are advising anyone else who has been in close contact to isolate at home for up to 21 days.
Related Internet Links
The BBC is not responsible for the content of external sites.