Salah Abdeslam and 18 others are found guilty for their involvement in an attack that killed 130.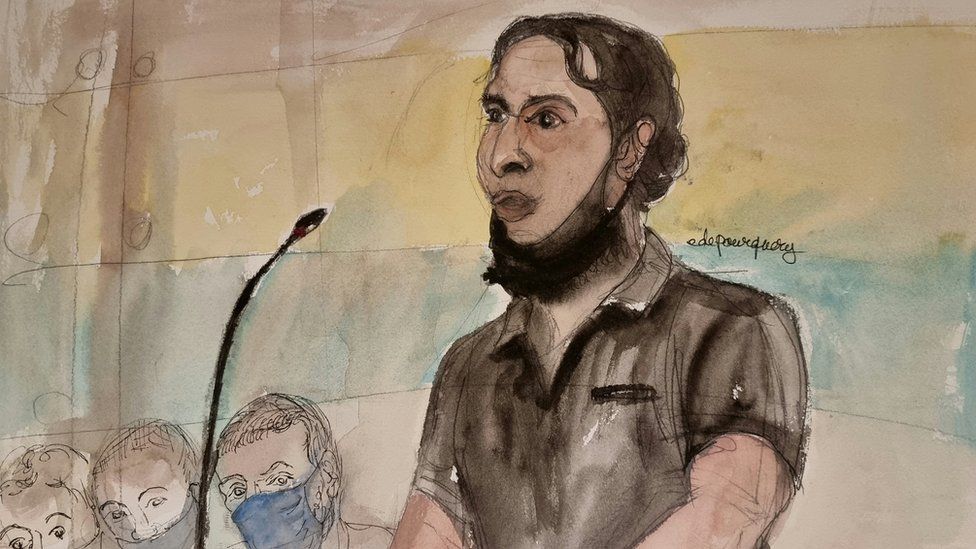 The only survivor of the group behind the November 2015 Paris attacks has been found guilty of terrorism and murder charges.
Salah Abdeslam was seen as a key suspect and participant in the gun and bomb attacks that killed 130 people.
There were guilty verdicts for all but one of the 20 men put on trial for their involvement.
Sentences will be announced later – prosecutors had requested Abdeslam receive a rare full-life prison term.
The trial is the biggest in modern French history and began last September.
For more than nine months, victims, journalists, and the families of the dead lined up outside the specially-built courtroom in Paris to piece together the story of the worst attack in France since World War Two.
The combination of gun and bomb attacks across bars, restaurants, the national football stadium and Bataclan music venue on 13 November 2015 saw hundreds injured alongside those killed.